A NOTE FROM THE FOUNDER

My aviation story goes back 42 years, when I used to stop by Schaumburg Airport in Schaumburg, IL on my way home from work. I would watch a small fleet of Piper Colts going around and around in the pattern landing and taking off. After doing this for several months I wandered into the office which was a small shed. The only other building on the field was a rundown hangar. I asked the fateful question "How do you learn to fly?" Twenty minutes later I was flying one of those Colts with an instructor around the pattern taking off and landing! I was hooked and signed up instantly for lessons. Now all I needed was some money which was in scarce supply.

If I remember correctly it cost $17.00 an hour for the Colt and $12.00 an hour for the instructor. Needless to say my training went very slowly. I gave up cigarettes to raise money and a date with Sally consisted of studying for my license and a couple of beers. It all worked out, I got my license and Sally turned out to be the perfect girl for me! Since then I have gone on to earn all the usual ratings. I have had the opportunity to fly and own a number of aircraft.

I have never forgotten those early days in the Colt (N5640Z). My interest in aviation has grown from interest to fascination to a passion for flying and everything aviation. The Out Of The Blue Aviation Scholarship Foundation gives me the opportunity to share this passion and hopefully enable a number of young people to earn their wings.

2014 will be the first year for the foundation and we hope to grant ten scholarships. If our program proves to be successful we will expand the foundation over the coming years.

David DeVries
Windham, NH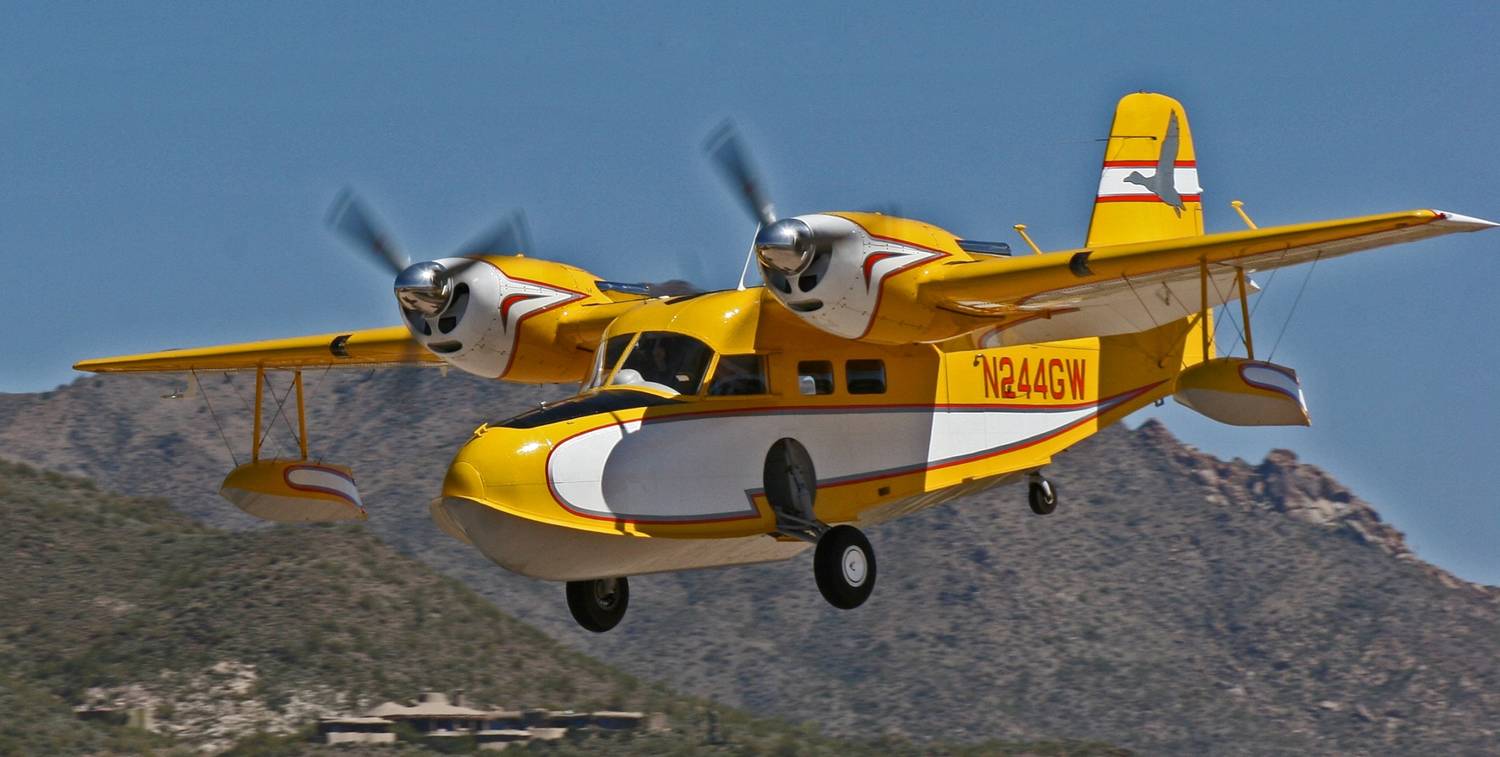 Grumman G-44 Widgeon Amphibian - 1947
FOUNDATION DIRECTORS
David Connaughton, BS US Air Force Academy, MBA Harvard Business School, Air Force pilot (instrument-rated, multi- and single-engine commercial pilot) and Vietnam veteran
"General Aviation needs revitalization, including a lot more of a new generation of great pilots, more financially healthy airports, and a new set of affordable craft. We hope to help."
Jessica Holland, BS Daniel Webster College, instrument-rated, multi- and single-engine commercial pilot and flight instructor, Aeronautical Engineer, MIT Lincoln Laboratory
"I enjoy developing technical solutions for the most challenging problems in the industry. I love aviation!"