The OUT-OF-THE-BLUE SCHOLARSHIP FOUNDATION, in an effort to assist deserving flight students and promote the love of flying, will award financial assistance to Private Pilot License candidates based upon an applicant's merit, performance, and financial need.

The Foundation will award 50% of the REMAINING cost of achieving a Private Pilot License to students who have achieved solo status, up to:
60 hours total flight time, or
$3,000 per student, whichever occurs first.
Funds will be paid monthly directly to the approved flight school upon receipt of an invoice and a facsimile of the last two pages (or single page if it is the only page) of the student pilot log book.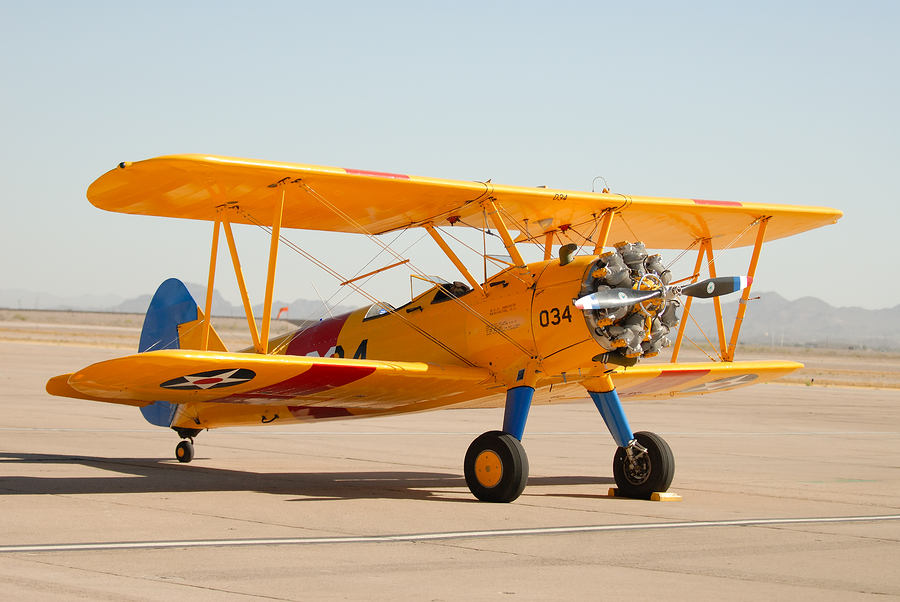 PT-17 Stearman Kaydet Trainer - 1930s